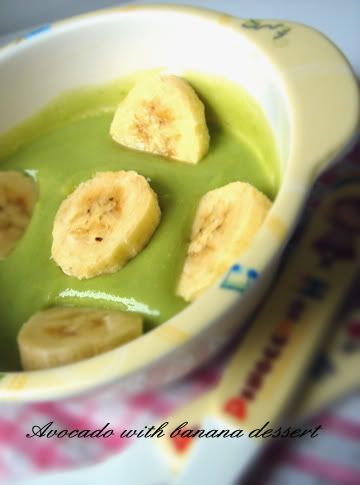 After making some California hand rolls, I had half an avocado sitting in my refrigerator. So I used it to make a quick and easy teatime dessert for my son. He ate so fast even before I had finished washing up all the dishes used in the preparation! He claimed that he was not full and ate the remaining half of the banana. Then he grinned at me and said, "It tastes good, mommy!"

Ingredients:
½ ripe avocado
2-3 tbsp fresh milk
1 tsp honey
½ banana

Methods:
1) If you have 1 avocado, cut the avocado in half, running your knife around the pit from stem to blossom end and back up again. Twist the halves in opposite directions to free the pit, and pull the halves apart. Dislodge the pit, then scoop the avocado flesh into a large bowl. Mash the avocado with a large fork or potato masher. Press through a sieve. Set aside.
2) Heat up the milk. Add milk slowly into the mashed avocado and stir well. Stop when it reaches the desired consistency.
3) Add in honey and stir well.
4) Cut banana into ½cm thickness and arrange on top of avocado puree........ Enjoy!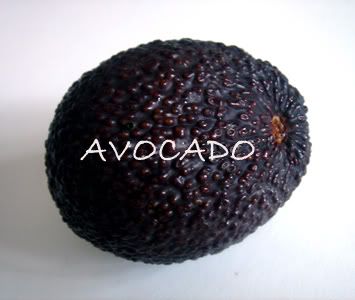 (A fully ripen avocado)